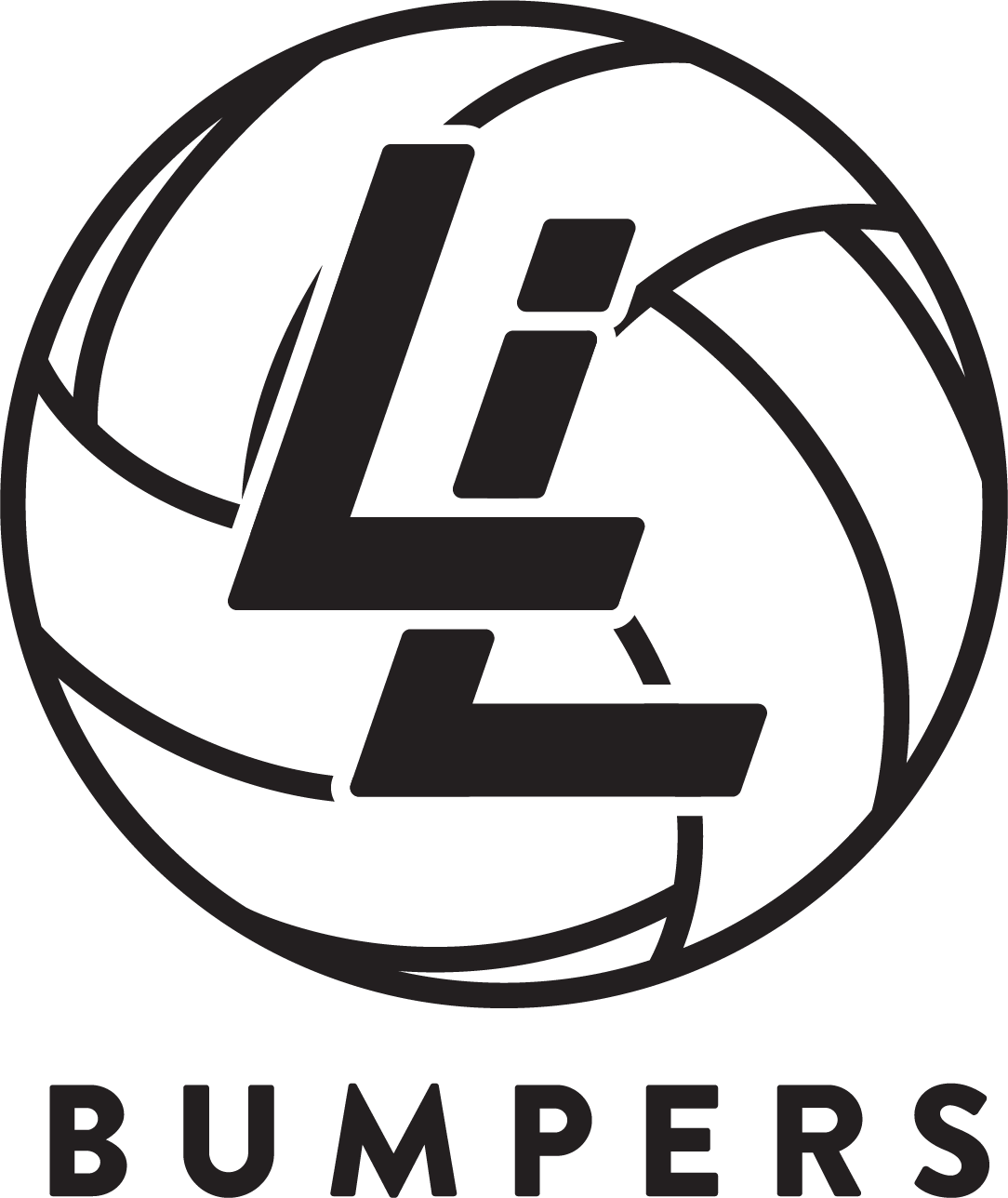 WINTER SEASON:
December 9 – March 5
Classes held on Mon/Fri/Sun
* No class December 20 – January 2, January 21, or February 19.*
PRICE: $16.50/Class
Lil' Bumpers is an ALL NEW child development program that focuses on teaching the fundamentals of volleyball to inexperienced players ages 5-11 years old.
The program's ten-week curriculum is designed to teach your child the necessary skills, dedication, teamwork, and passion required to become a future volleyball player on and off the nets. Our coaches are trained to instill confidence in the players by creating a fun and challenging atmosphere that will prepare them for future league play. The program is divided into three different age groups, Setters (5-6 years old), Servers (7-8 years old), and Spikers (9-11 years old). Each age group has their own unique curriculum that builds upon itself from week to week to achieve their true volleyball potential.
Class Details:
Classes are once per week and are 50-minutes long
Times & classes are subject to change
Spaces are limited – register at the front desk or online!
Open enrollment – join anytime and classes are always prorated!
Program Policies Class Transfers:
Guests can change their child's class at anytime during the Lil's Session.

All transfers are dependent on space availability.
Refund Policy:
Refunds will ONLY be given if a class has been canceled on our end. We will no longer give refunds for missed classes, as make-ups are available.

We will also not give refunds if your child does not like the class as free trial classes are available for all classes.

This policy includes families on payment plans – we will no longer stop payment plans once your child is committed to their season.
Trial Classes:
All first time trial classes are free, and must first be approved by Youth Development Coordinator.

Trial classes are dependent on space availability.

A Field House waiver must be filled out prior to any trial class, either at our front desk, or through DASH here.
Make-Up Classes:
All make-up classes must be scheduled with Youth Development Coordinator

Make-up classes are dependent on space availability.

Make-up classes do not carry over between sessions.
Class Necessities:
Participants can wear any athletic or active clothing they are comfortable moving around in.

Cleats are not needed, however they are permitted.

Be sure to bring a water bottle or sports drink for water breaks!
If you have any questions, don't hesitate to reach out to our Lil's Youth Development Coordinator.
Phone: (757) 427-3955