VBVBA Volleyball Camps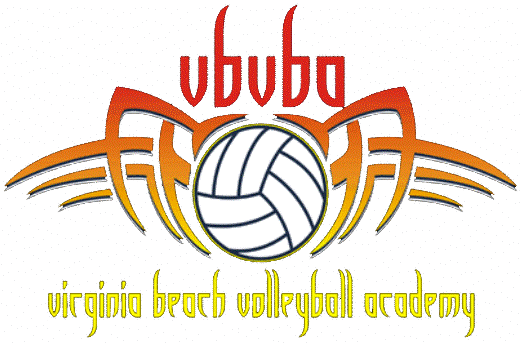 Virginia Beach Volleyball Academy offers the best possible skills training available for all ages and abilities. Camps are open to both boys and girls.  Each camp will have a balance of skills training, position work and gameplay so that each player can see the improvement while enjoying the challenge of the game.  All camps are under the direction of Cheryl Smith, M.Ed, CAP 2 certified and over 35 years teaching/coaching experience, 10 years coaching high school and 20 years coaching club ball.  All camp coaches are highly skilled Beach Elite coaches, high school coaches and college players.  Questions about the camps should be directed to Cheryl Smith at [email protected].
Day campers have the option of bringing their own lunch or purchasing one from the Field House Grille.
Summer General Sessions Camps are being offered this summer for boys and girls.  Designed to teach and improve proper movement and techniques of all fundamental volleyball skills.  Athletes will be grouped by age and ability level so that coaches can adjust the speed and difficulty to the needs of the group.  Many challenges and lead up games will keep the players excited to come back for more!
Session 1:   June 17-21    9am – 3pm    Grades  4 and older:   $190 for 30 hours of instruction
Session 2:   July 15-19     9am – 3pm     Grades 4 and older:  $190
Session 3:   Aug 5-9,        9am – 3pm     Grades 4 and older:  $190
Futures Camps for our younger players, boys and girls,  ages 6-10,  beginners to the game who need a lower net and more skill development.
These camps will be held from 6-8pm on Tuesday and Thursday evenings from July 30 through August 22 for $90.
High School Boot Camp is an excellent and affordable way to get ready for the H.S. season boys and girls entering 9–12 grade who want to get a jump start before HS try-outs.   All fundamental skills covered in detail,  specialty position training,  team offense and defense, speed, agility and conditioning, plus many opportunities for team play and competition.  All coached by high school coaches, club coaches and college players. Please register early as this camp fills up quickly.
July 22 – 26       $200 for 30 hours of intense instruction,  9am – 3pm