CrossFit Rife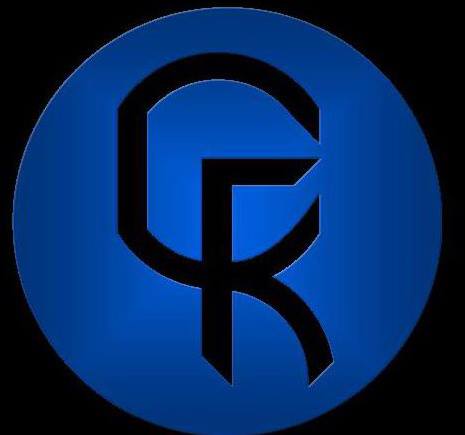 Price: $85-100
Play Time:
Sunday afternoons
Getting fit doesn't have to be boring and repetitive. Here at CrossFit Rife, we believe training should be one of the best parts of your day! Our goal is to show you the most fun and effective training methods to help you hit your fitness goals and to integrate you into our supportive and inspirational CrossFit Rife family. Success is possible when you're flying solo, but a little help and encouragement from a community that cares will go a very long way.
Since opening our doors in 2011, we've ensured sure that each CrossFit Rife member connects with someone in our community who has had similar goals. This has been one of the keys to our members' on-going successes and something we pride ourselves on every day. Schedule a free training session and experience the CrossFit Rife community for yourself!
We are beyond excited to now expand our reach to the Virginia Beach Field House! Check out all the programs we will be offering this year.
1) CrossFit Kids 
There are many reasons to get your kids involved in a fitness program. Our program can be a great base for kids to carry them into other sports as well as developing discipline in life and lessons in staying fit and healthy throughout their lives.
In our program kids will learn gymnastics, metabolic conditioning and weightlifting. We like to run, jump rope, walk on our hands, squat and so much more! Our goal is to create BIG fun for our youth so they are introduced to healthy lifestyles early and develop and positive relationship with fitness. This is a fantastic program to join in between sports seasons to take a break or for any kid looking to stay active!

2) Youth Strength and Conditioning
At CrossFit Rife we have several staff members who spent years in collegiate athletics. Our Head weightlifting coach and President of East Coast Gold Weightlifting, Phil Sabatini, spent many years as the Strength and Conditioning Coordinator at VMI. During his time he implemented programs for all sports and has worked closely with athletes to decrease their injury rates and make them as competitive as possible in their sport.
Our program focuses on building speed, agility, power, and strength necessary for improved athleticism on the field. We will also have a focus on injury prevention to keep your athlete playing as long as possible!
We will be hosting entire team training hours as well as sport specific conditioning! Reach out below to get your team or athlete involved!
3) Speed and Agility
Our condensed strength and conditioning program is intended to focus solely on increasing your athlete's speed and agility on the field. This is a great program for any athlete wanting to get faster and increase their overall athleticism.

4) Adult CrossFit Classes
Our adult CrossFit classes teach the traditional CrossFit methodology; constantly varied, functional movements performed at a high intensity! In this one hour class you can expect to really sweat and get a great workout in, but also learn a lot. Our trainers are professional CrossFit instructors. This means we hold some of the highest levels of certification CrossFit has to offer as well as having several who work for the body of CrossFit.
You can expect to experience of a variety of gymnastics skills, weightlifting and metabolic conditioning in your one hour. We pride ourselves on having a variety that keeps the program interesting and coaches who keep you engaged the whole time!
For more information on any of our programs you can contact:
You can also check out our: