Nike Field Hockey Camp
JUNE 24-27 // Monday-Thursday // 9:00am-3:00pm
Girls ages 9 – 14
$295.00
Get better this summer at our Virginia Beach 2019 field hockey camp. This sports camp for kids provides the opportunity for players to improve their field hockey skills and have lots of fun!
This field hockey camp offers a camp session for girls entering grades 5-9 (ages 9-14), of all skill levels. Come elevate your skills and leave camp with a better understanding of and passion for the sport.

Nike Soccer Camp
Session 1: JUNE 24-27 // Monday-Friday 
Session 2: : JULY 29 – AUGUST 2 // Monday-Friday
Full Day 9:00A-3:00P // $345.00
Half Day 9:00A-12P // $190.00
Girls & Boys ages 6 – 18
Get better this summer at our Virginia Beach soccer camp with Virginia Tech's Men's Soccer Coach, Mike Brizendine. This youth sports camps provides the perfect blend of instruction and fun!

Nike Basketball Camp
Session 1: July 29-August 2 // Session 2: August 12-16
Monday-Thursday 9am-3pm // Friday 9am-12pm
Ages: 8-15
$295.00
The NIKE Complete Skills Basketball Camp helps players of all abilities develop athletically, refine fundamental basketball skills and enhance their skill set at the post, wing or guard position.

Nike Volleyball Camp
June 24-28 // Monday-Friday // 9:00am-3:00pm
Girls ages 10-18
$345.00
This camp is open to girls, ages 10-18, of all abilities. Upon arrival, all participants are evaluated by the staff and placed into groups based on age and ability level. Campers will master the fundamentals and develop proper mechanics through a mix of drills, games and competitive play.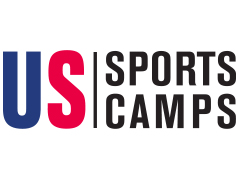 Non-Contact Football Camp
JULY 15 – 18 // Monday-Friday // 9:00AM-3:00PM
AGES 6-13
$295.00
This Non-Contact Football Camp is designed for football players looking to improve their skills in a safe and controlled setting. Grouping by age, weight, and ability with daily training to develop speed, strength, and agility, proper technique and concussion safety. Great exposure to college coaches!