Lil Monster Ballers: Basketball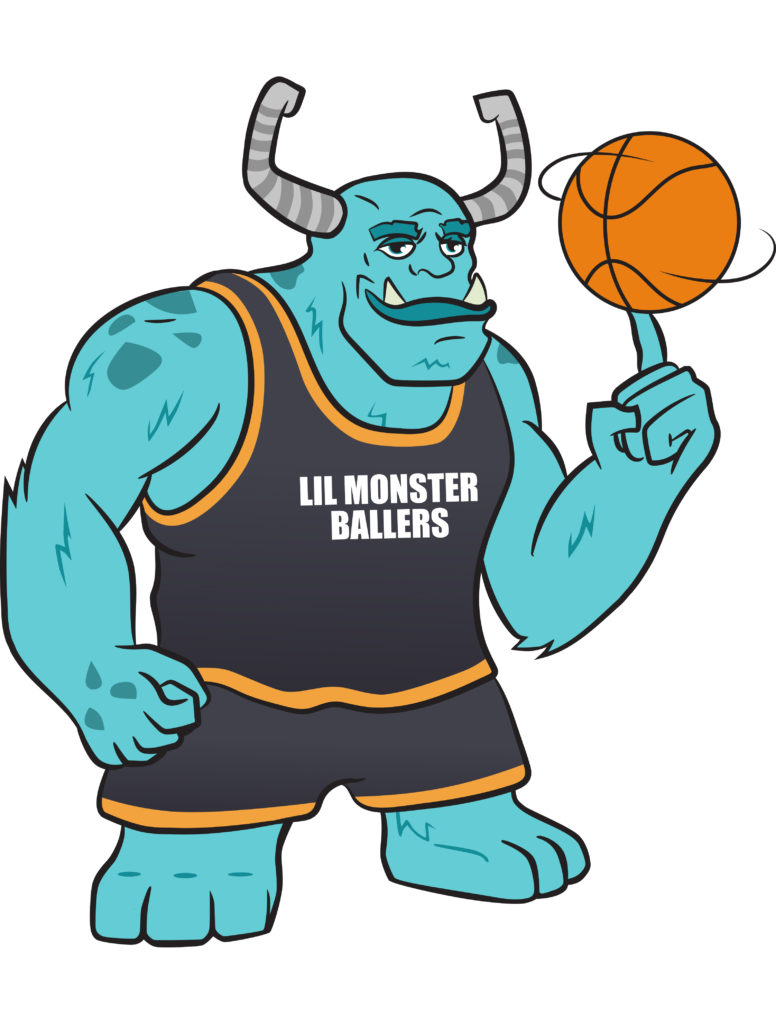 Seasons: Winter, Spring, Summer, Fall, Holiday
Price: $15 per class
Lil' Monster Ballers is a child development program that focuses on teaching the fundamentals of basketball to inexperienced players ages 5-10 years old. The program's eight week curriculum is designed to teach your child the necessary skills, dedication, teamwork, and passion required to become a Monster Baller on and off the court. Our coaches are trained to instill confidence in the players by creating a fun and challenging atmosphere that will prepare them for league play. The program is divided into three different age groups, the Gnomes (5-6 years old), the Ogres (7-8 years old), and the Trolls (9-12 years old). Each age group has their own unique curriculum that builds upon itself from week to week to achieve their true Monster Baller potential.
*Jerseys are included in registration price for first time participants.
Fall 2018 Class Schedule
September 10 – December 1, 2018
classes meet once a week on the day/time you choose!
| | | |
| --- | --- | --- |
| Class Name & Ages | Thursday | Sunday |
| Gnomes (5 & 6) | 5:30 PM | 6:00 PM |
| Ogres (7-8) | 6:30 PM | 7:00 PM |
| Trolls (9-12) | 7:30 PM | 8:00 PM |
Program Policies
Refund Policy:
Refunds will ONLY be given if a class has been canceled. We will no longer give refunds for missed classes, as make-ups are available.
Trial Classes:
All first time trial classes are free, and must first be approved by the Youth Development Coordinator
Trial classes are dependent on space availability.
A Field House waiver must be filled out prior to any trial class, either at our front desk, or through DASH here.
Make-Up Classes:
All make-up classes must be scheduled with the Youth Development Coordinator
Make-up classes are dependent on space availability.
Make-up classes do not carry over between sessions.
Private Classes:
Private classes can be formed with approval from the Youth Development Coordinator
Classes must consist of a minimum of 3 participants to be formed.