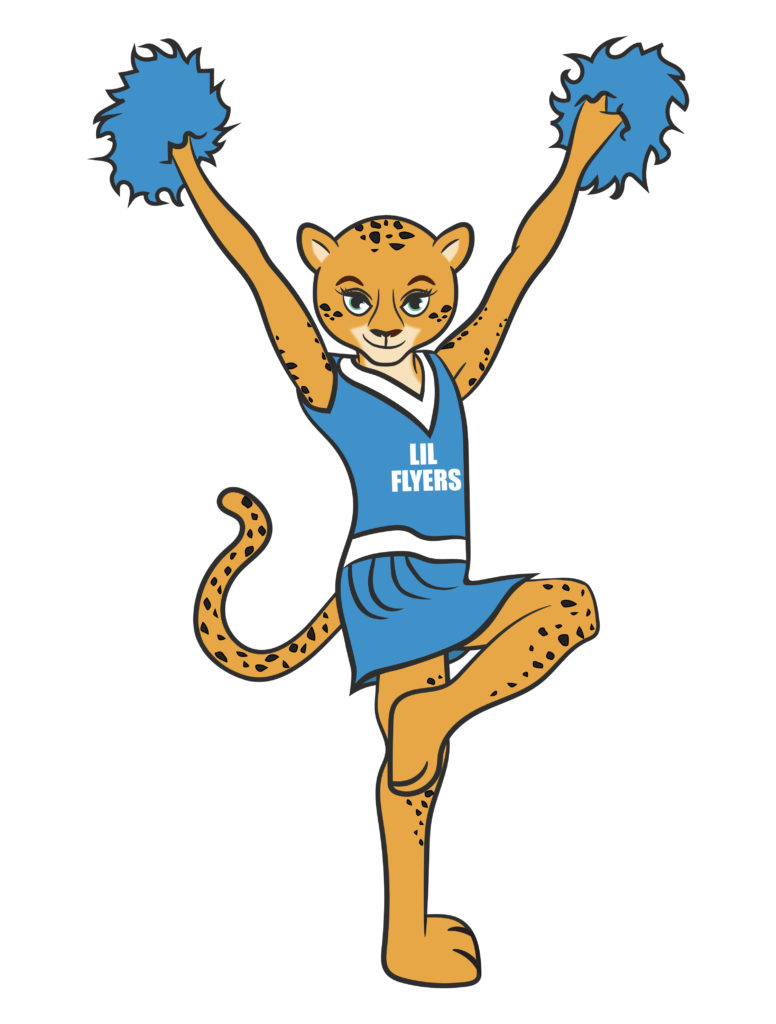 Seasons: Winter, Spring, Summer, Fall, Holiday
Price: $15 per class
Lil' Flyers is the Virginia Beach Field House's youth developmental cheerleading program. The class curriculum takes the participants through 13 weeks of drills and skill building activities. The participants will be introduced to cheer terminology, tumbling concepts, and different skills in a fun and exciting way.
*A jersey is included in the cost of registration for all 13-week participants, and we offer a free trial class for first time participants.
Program Policies
Refund Policy:
Refunds will ONLY be given if a class has been canceled. We will no longer give refunds for missed classes, as make-ups are available.
Trial Classes:
All first time trial classes are free, and must first be approved by the Youth Development Coordinator,
Trial classes are dependent on space availability.
A Field House waiver must be filled out prior to any trial class, either at our front desk, or through MaxGalaxy here.
Make-Up Classes:
All make-up classes must be scheduled with Youth Development Coordinator
Make-up classes are dependent on space availability.
Make-up classes do not carry over between sessions.
Private Classes:
Private classes can be formed with approval from the Youth Development Coordinator.
Classes must consist of a minimum of 3 participants to be formed.
If you have any questions, dont hesitate to reach out to the Youth Development Coordinator
Email: YouthDevelopment@beachfieldhouse.com
Phone: (757) 427-3955 work