Winter 2019 Youth Soccer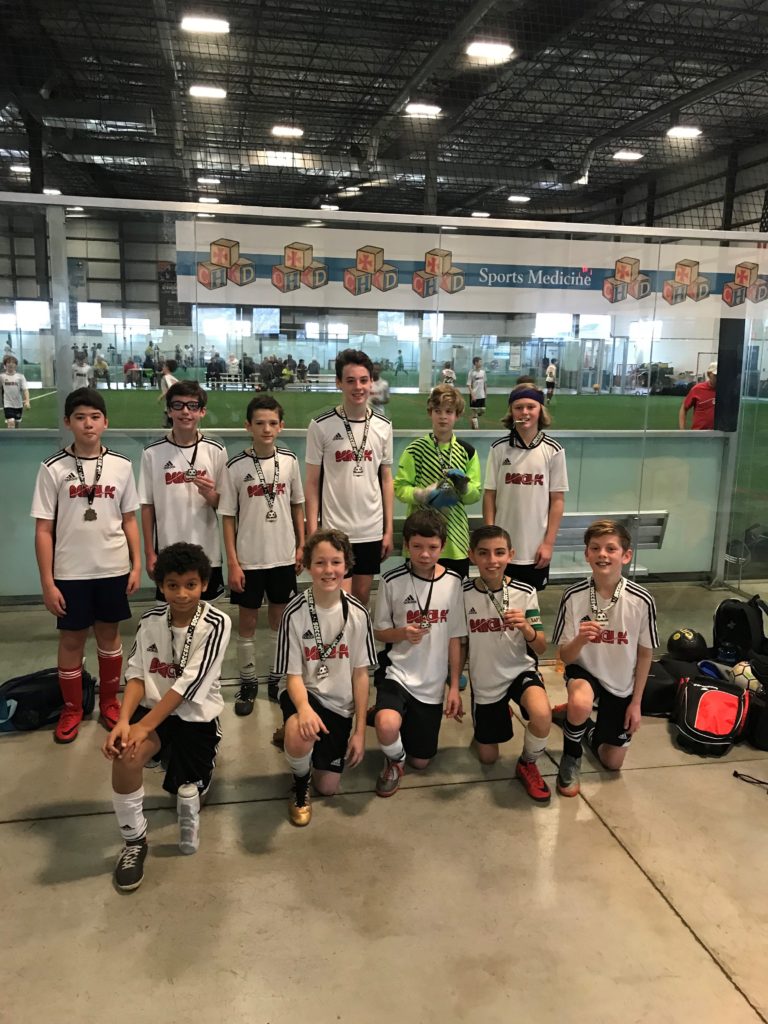 Price: $70-110
Seasons: Winter
League Information
7 game season starting the week of January 5, 2019.

The top 4 teams in each division will make playoffs, all other remaining teams will receive a consolation game.

Team and individual registrations are available.
Guest players are NOT allowed in Youth Soccer.
 Players can sign up with a private team or as an individual.
 Minimum roster is 9 players, no maximum number of players.
 All league games are 7 vs 7 (including goal keeper).
 No metal or screw in spikes – solid cleats, indoor soccer shoes, or sneakers preferred.
 Shin guards are required.
Game schedules will be created the week before the league starts.
Most games will be played on the weekend but there will be games scheduled during weeknights
Prices:

September 2018: $70
October 2018: $80
November 2018: $90
December 1-19, 2018: $100
After December 28: $110
All Players must have a valid Administrative Fee on their account ($10)
For questions, please contact Angel Horowitz at
ahorowitz@beachfieldhouse.com
Season Information
Registration Period
Schedule Requests

All team requests MUST be in by Wednesday, December 12. No exceptions.
Teams are only allowed up to 2 schedule requests
VBFH will make sure that at 5 of the games follow given requests.

Acceptable requests:

"Need ____ weekend off for a tournament"
"Cannot play on ____ day of the week"

Unacceptable requests:

"Can only play on Sundays from 12-3PM"
"Cannot play on Saturdays and Sundays from "1-7PM"

Once the schedule is finalized, there will be no changes made.
Division Information
Advanced / Competitive Boys U9 – U18
Advanced / Competitive Girls U9 – U18
Rec Boys U6-U18
Rec Girls U6-U18
**Girls are allowed to play in the boys divisions, but boys are NOT allowed to play in the girls divisions**