Holiday 2018 Youth Soccer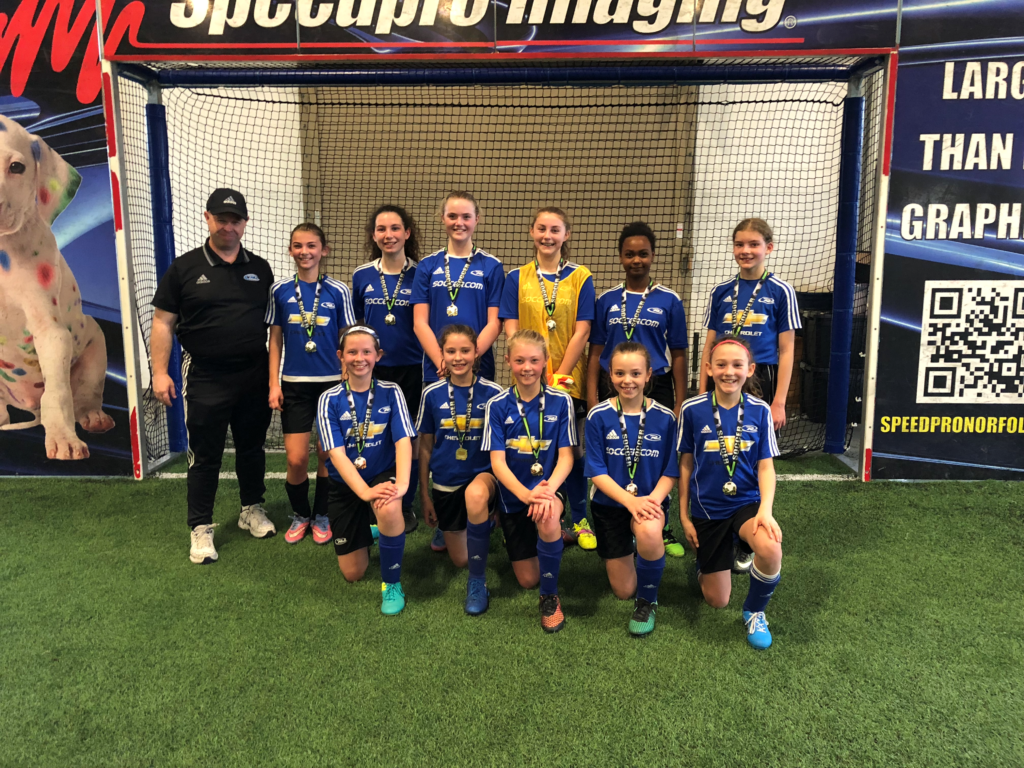 Price: $65
Seasons: Holiday
League Information
6 game season starting the week of November 12th.
Team and individual registrations for competitive divisions, individual registrations only for Rec/Advanced divisions.
Guest players are NOT allowed in Youth Soccer.
 Players can sign up with a private team or as an individual.
 Minimum roster is 9 players, no maximum number of players.
 All league games are 7 vs 7 (including goal keeper).
 No metal or screw in spikes – solid cleats, indoor soccer shoes, or sneakers preferred.
 Shin guards are required.
Game schedules will be created the week before the league starts.
Season Information
Registration Deadline – November 5th
Start of the Season – Week of November 12th
Click HERE to register for the Holiday Youth Soccer Competitive Divisions
Click HERE to register for the Holiday Youth Soccer Recreational Divisions
Division Information
Competitive Boys U9 – U18
Competitive Girls U9 – U18
Rec/Advanced Boys U9-U18
Rec/Advanced Girls U9-U18
New for Fall 2018: Any players wishing to sign up at the Rec/Advanced level should register as Free Agents and will then be placed on a team in an effort to maintain a consistent level of competition throughout. 
**Girls are allowed to play in the boys divisions, but boys are NOT allowed to play in the girls divisions**