Smithsonian Soccer Academy Training Program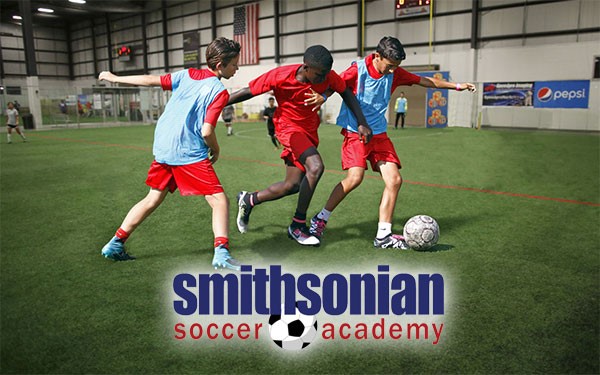 June 17th-July 26th // Mondays @ 6pm-7:30pm // Wednesdays @ 5:30-7pm // Fridays 6-7:30pm
Age-appropriate training for 6-8 year old
Intensive skills based training for 9-18 year olds
$300
Smithsonian Soccer Academy and the Virginia Beach Field House have teamed up to provide the most comprehensive soccer training program in the Hampton Roads region.
This soccer training program is open to all players from any club. We provide age-appropriate training for 6-8 year old players as well as intensive skills based training for 9-18 year olds. Our program is a great value and includes as many as 18 training sessions run by professional coaches.
The 2019 Smithsonian Soccer Academy features a stations based format which utilizes small-sided games, intensive technical training, cognitive soccer exercises, and fitness training. We believe that great players are developed in a game like environment where they learn the technical skills, tactical insight, cognitive decision-making skills, and athleticism required to play at the highest levels.
Smithsonian Soccer Academy's Training Program will begin June 17th and will take place on every Monday from 6:00-7:30PM, Wednesday from 5:30-7:00PM and Fridays from 6-7:30PM until July 26th.
For Additional Information: Contact Kevin Smith at:
(757)-577-2351 or diagonalrun@hotmail.com